On September 25, the day after Mayor Michael Bloomberg and Schools Chancellor Dennis Walcott announced that Educare was coming to NYC, I posted a piece hailing the birth-to-five program's arrival in Brownsville, one of Brooklyn's most under-served neighborhoods. I still celebrate this event. But I've been having some conversations that I wanted to share with you.
Right after my post, I got an email from Sandra Roche, the chair of the board of the Bloomingdale Family Program, a Head Start delegate. Bloomingdale's program, like many early childhood providers in the city, just weathered the transition to NYC's , an initiative designed to "raise standards, increase family support and strengthen professional development in the City's early childhood education system." In the process of which, one of their three NAEYC-accredited Head Start Centers was de-funded. Here's Sandra's question:
Given that EarlyLearn is resulting in a reduction in the number of preschool children served in Head Start and Day Care, and the further reduction in funding coming from the mandate that service providers must now raise 6.7% of their operating budgets privately, where is the money for Educare coming from? Is it new money, or is it using funds trimmed from existing programs?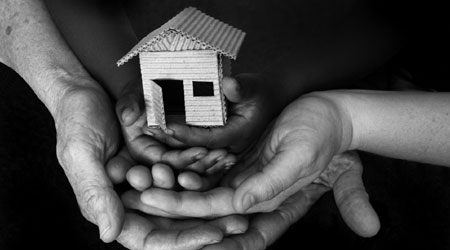 And here's a thoughtful answer, from another of the city's Head Start providers, which poignantly reflects the fault lines—and the promise—of ECE system-building.
The creation of a quality preschool in the Brownsville area should be applauded. The cooperation between NYC's Department of Education and the Administration for Children's Services that this project demonstrates and will further develop should be encouraged. Public/private partnerships are the wave of the future, and may, in fact, provide the only route to sustaining quality early childhood programming. However, in celebrating this new project, we should not ignore the fact that, in the implementation of EarlyLearn this year, the city has simultaneously cut funding to, and lowered the number of seats in, community-based organizations, many of which have been providing the same quality service to low-income children for decades. There is concern in the Head Start community that forcing CBO-sponsored programs to compete for the same private funds, (part of the model of EarlyLearn), and comparing these programs to richly-funded Educare-administered programs, creates an unlevel playing field. Similarly, new private-sponsored Head Start programs, such as those run by Acelero, are being implemented as non-union institutions, diminishing further the admittedly meager protection the low paid child care workers currently have.
This HS provider's final thought really hit home: Many of the same concerns that are commonly expressed regarding the siphoning off of public funds to create charters schools are applicable to this new "charter preschool movement".
Here's the big equity question rearing its ugly head. I really struggle with it. I made an attempt to come to grips with it in a piece I wrote at some time ago. But the answers are not easy ones.
What are your experiences on the fault lines of system-building? And what do you think about the big equity question?