At long last, NYC is getting on the bandwagon, bringing education reform right down to the cradle. Yesterday, Mayor Michael Bloomberg and Schools Chancellor Dennis M. Wolcott announced that they were expecting. The baby, an Educare school, in the Brownsville section of Brooklyn, will arrive next year.
It's about time.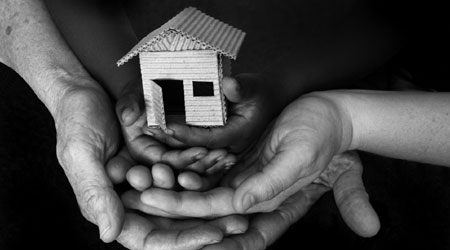 Since 2000, when the Ounce of Prevention opened the first Educare on the south side of Chicago, the program has taken root across the country, with schools in Tulsa, Washington, DC, and central Maine, and in development in San Jose and Los Angeles. The model, which serves at-risk children from birth to age five full-day year-round, and draws primarily, though not exclusively, on existing public funds, has long been a darling of policymakers. President Obama, then Senator, sang its praises, in a visit to Tulsa's center in 2007. "If [early childhood education] works in Oklahoma, why don't we do it in the whole country, " he declared. "We've got an education system that's leaving too many children behind." The former First Lady of Maine, Karen Baldacci, joined the chorus, and proceeded to import Educare to her rocky, rural state.
What's not to like? Preliminary results of an implementation study by UNC's Frank Porter Graham Child Development Institute look good. Data from 12 schools, which FPG has been studying since 2005, show that children who entered Educare before the age of two scored 98.5 on the Bracken Basic Concepts Scale, a tool that helps measure kids' language skills and cognitive development, key—if not all—elements of school readiness. What this means is that Educare children are exceeding the typical scores of their at-risk peers, entering kindergarten on a much more level playing field.
Lately, the program has hit prime-time, with an appearance earlier this year on the Today show and yesterday's stint at NBC's Education Nation Summit. Walcott beamed, like a proud new parent, trotting out his ECE creds with a reminder of his time as a kindergarten teacher, and basking in a rare moment of triumph for NYC's beleaguered Department of Education. He was joined by Ounce of Prevention president, Diane Mendley Rauner, who declared their commitment to closing the achievement gap, and Educare master teacher Jenny Kerby, who waxed eloquent about her "fabulous" teachers, who, of course, have plenty of ongoing mentoring and other professional development.
But I love the quote from Rauner in Al Baker's piece in the New York Times, which gets at the heart of the enterprise:
The very first way that children learn is through contact with adults in supportive, strong relationships where children are being attended to when they think about something and when they look out the window somebody points out what they're looking at… That's the foundation of literacy, but it's also the foundation of curiosity, self-confidence, self-control and the ability to persist in hard tasks in school.
Couldn't have said it better myself.