Kudos to Lisa Guernsey, for "a key problem" for early educators: the lack of access, among pre-kindergarten teachers—in state-funded pre-K as well as community-based child care—to federal funding for their professional development.
This "key problem" is one of many systemic issues plaguing early care and education (ECE)—underinvestment, fragmented, low-quality services, inadequate compensation, high turnover—all of which you'll be hearing about more than you could ever wish. And all of which have maintained ECE's position as an outlier in U.S. education, not to mention internationally.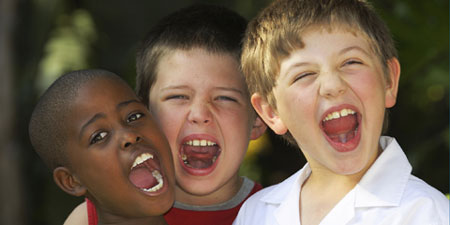 Here's a historical tidbit: From 2000 to 2001, Jeanne Shaheen, then governor, now senator of New Hampshire, chaired the Education Commission of the States, where she spearheaded the Early Learning Initiative. I was privileged to serve on the advisory council to the initiative, and I have vivid memories of strategic brainstorming in which "P-16″ emerged as a viable conceptual framework. Alas, a quick look at the ECS Web site () today reveals a return to a fragmented vision: K-12 and Early Learning are separate—and certainly not equal.
We are now, once again, seeing the embrace by the current administration of a more comprehensive, systemic approach to education "from cradle to career." Happily, reports of the demise of the Early Learning Challenge Fund were premature. In spite of the tough economic climate, commitment to ECE is holding—if not at the levels originally envisioned in the early days. Adele Robinson, Deputy Executive Director, Policy and Public Affairs, of the National Association for the Education of Young Children (join their Children Champions e-mail list for state and federal policy alerts: ), reports that last week, the Senate's Appropriations Subcommittee on Labor, Health and Human Services, and Education marked up its bill with a $1 billion increase for the Child Care Development Block Grant (CCDBG), $990.3 million increase for Head Start/Early Head Start, $300 million total for the Early Learning Challenge Fund, $20 million for Promise Neighborhoods, and $100 million increase for 21st Century Community Learning Centers.
P-16 has also re-entered the lexicon via Gaston Caperton, President of the College Board, which recently released , a report whose first recommendation calls for voluntary, universal preschool for all children from low-income families. Apparently, Caperton, upon the release of the report, exhorted educators and policy makers to "think 'P-16′. (See Tamar Lewin's "")
Finally, The Department of Health and Human Services and the Department of Education, long engaged in parallel play, are collaborating. Veteran early childhood expert Joan Lombardi, Deputy Assistant Secretary and Inter-departmental Liaison for Early Childhood, U.S. Department of Health and Human Services, is working closely with Jacqueline Jones, Senior Advisor to the Secretary for Early Learning, U.S. Department of Education. They both are talking about the integration of families, communities, and early childhood services into the vision of "cradle to career," citing the potential of , for example, which takes a more ecological approach to human development. (Urie Bronfenbrenner's classic, may not be your idea of a beach book, but one of my policy colleagues here in NYC just confessed that it's on her summer reading list! Also see Jack Shonkoff's "" published this past winter in Child Development.)
In addition, "P-3″ strategies have been gathering speed. See , , and , on tackling integration and alignment, on a smaller scale, in local communities and states.
Still, the struggle for definition, visibility, and fiscal resources, continues. A young ECE professional—a graduate of a leadership program in a prestigious school of education—recently remarked on the response of an acquaintance, when she told him that she was an early childhood educator. "'What's THAT?'" he asked," she said, with a rueful smile. We still have a long way to go.